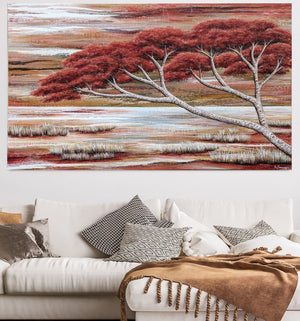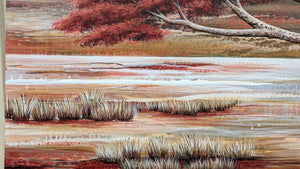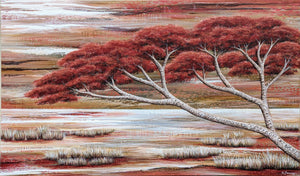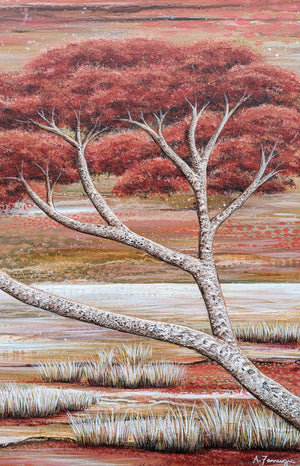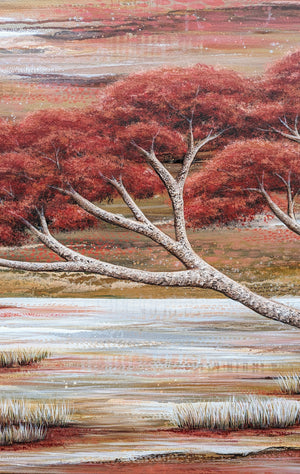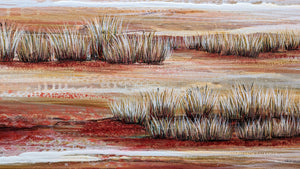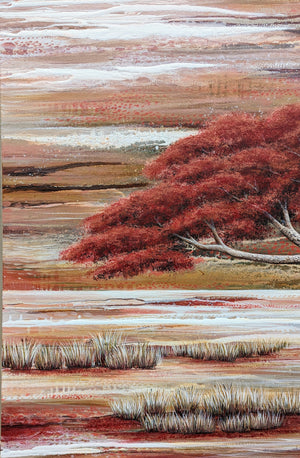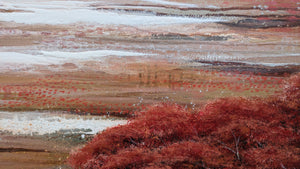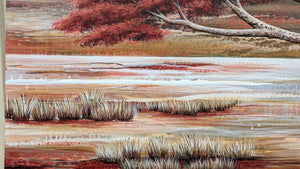 Sun Kissed Land
"My Sun Kissed Land".❤️☀️
A story of the beauty of our warm Sunkissed land.  Fine hand painted details inspired by natures patterns. Stunning textured tree that has relief 3D off the canvas.  Nature has given us the most amazing colours and patterns that sends the mind of an artist like myself into a state of intrigue and eagerness to create. Enjoy, look at all the details as this painting is something that will keep you exploring and discovering for some time.
Measuring at 140 cm X 90cm, hand painted on canvas that continues around the 3cm thick frame.  Making it ready to hang as it is.  
Colours of deep earthen rustic reds and browns, burnt orange to sienna hues. Peachy soft tones that also blend into buff faint pinks, tan and bold whites.  Hints of grey and black, with a very minimal soft blue grey. Did I mention Gold, gorgeous flecks of gold throughout as you would see when nature give you a glimmer of surprise.
Price includes delivery within Australia. Overseas delivery available.