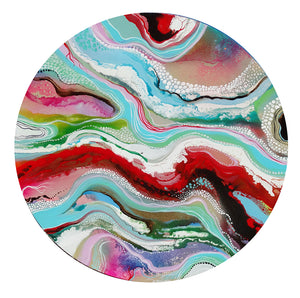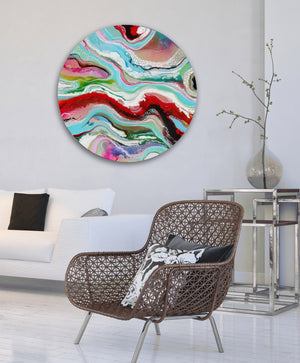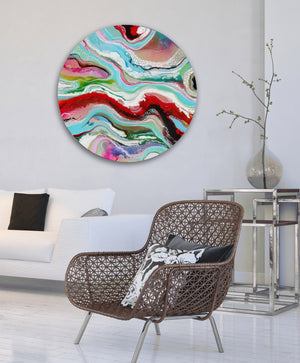 Lollipop Lagoon SOLD COMMISSIONS WELCOME
FREE insured delivery Australia wide. SATISFACTION GUARANTEE with our 7 day return policy.  ( I am confident you will love it). Lay-buy Welcome.
Acrylic on canvas, continues around on sides.
80cm wide x 2cm thick ready to hang.
A gorgeous fun painting to brighten any room.  Detailed lines and points flowing with the movement of bright vibrant colours.