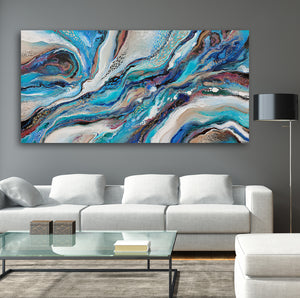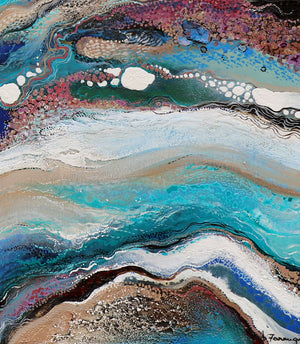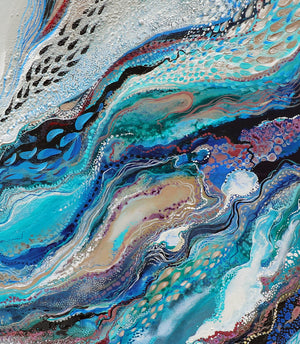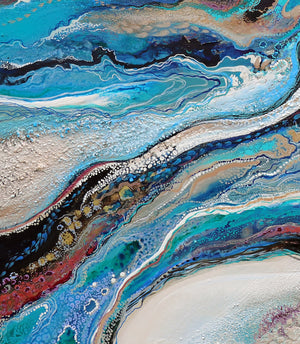 Life Under Sea SOLD COMMISSIONS WELCOME
One of my creations from the Ocean Movement Series.
This painting is inspired by the colour of life under the sea.  The patterns from a coral reef, sea creatures movement and the oceans current flow.
I created this painting with acrylic and texture on a stretched canvas.  It features a combination of Amelia's skill in Pointillism and Linear Art while including colour and texture adding depth and tone.
180cm x 90cm painted around the 3cm edge.  Ready to hang.
Free Delivery in Australia with a seven day return policy.