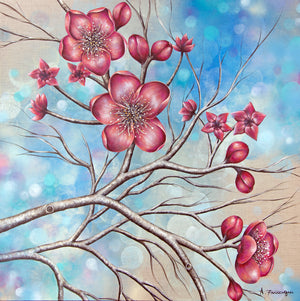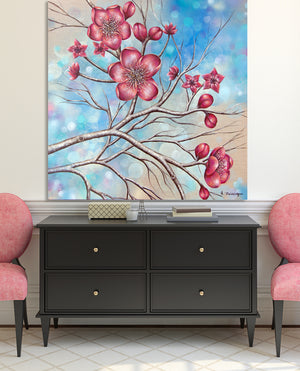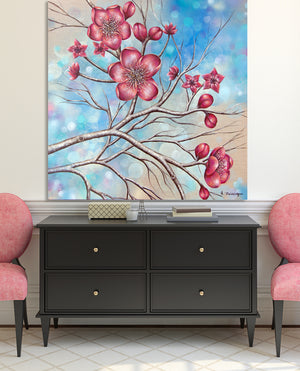 "Heaven Scent Ruby Blossoms"Sold
Original Painting made by Amelia Farrugia Artist 
Amelia captured the stunning detail of petite little flowers magnified, larger than life.  The combination of colours in each subject is truly engaging and uplifting. This painting will last your lifetime and will certainly bring happiness into your home.
Please enquire about a commission order i4artamelia@outlook.com 
FREE insured delivery Australia wide. SATISFACTION GUARANTEE with our 7 day return policy.  ( I am confident you will love it). Lay-buy Welcome.
90cm x 90cm on stretched fine quality linen.
Premium quality artist acrylics on canvas 3cm thick where the painting continues over edge for that frame-less look.