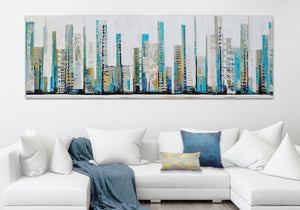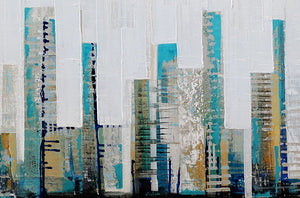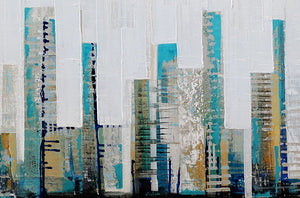 City Azure Sunburst"
 Please enquire about  a commission order i4artamelia@outlook.com 
FREE insured delivery Australia wide. SATISFACTION GUARANTEE with our 7 day return policy.  ( I am confident you will love it). Lay-buy Welcome.
This is a very modern series by Amelia.  She Applies the paints thick with added textures giving the painting beautiful depth.
Premium quality art materials to last your lifetime.  Acrylic, oil on canvas with texture. Blues, aqua, turquoise, blacks, silver, warm yellow, cream, beige, grey and whites.  
Painting continues around 3cm edge, no frame needed, ready to hang.