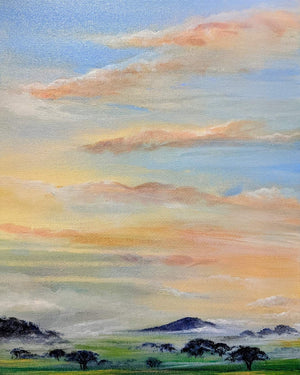 A Place To Call Home - Sold
"A Place To Call Home", inspired by the views and sunsets from my very own home.   Country living on the mid North Coast of NSW.  I hope you feel the serenity and beauty when looking at this painting. A painting that is small and affordable that will bring some calm and colour to your home.
FREE insured delivery Australia wide. SATISFACTION GUARANTEE with our 7 day return policy.  ( I am confident you will love it). Lay-buy Welcome.
Original Painting made by Amelia Farrugia Artist.
Premium quality artist acrylic paints on canvas, 410mm high X 310mm wide and 12mmm thick. Ready to hang.