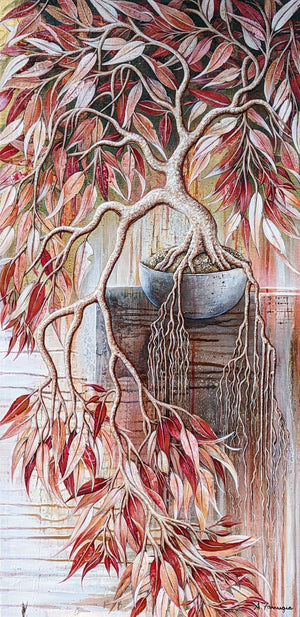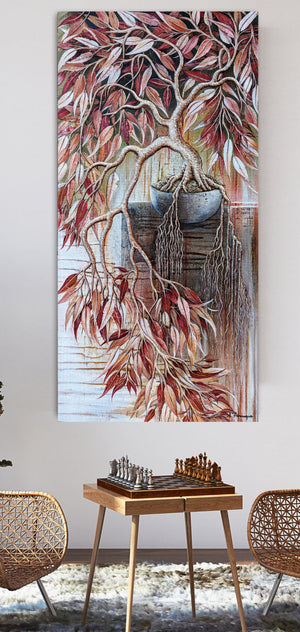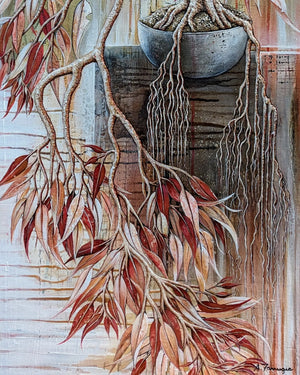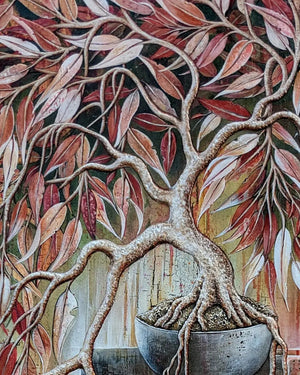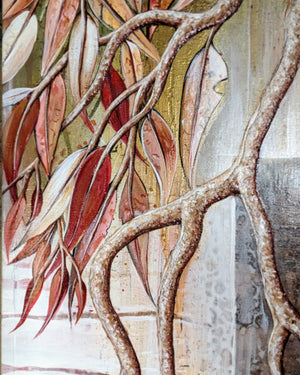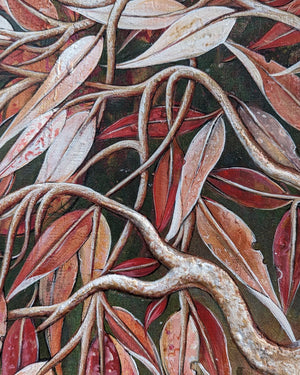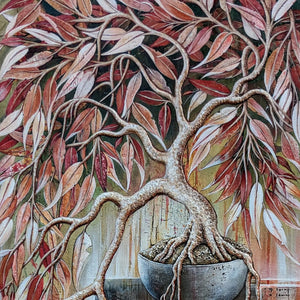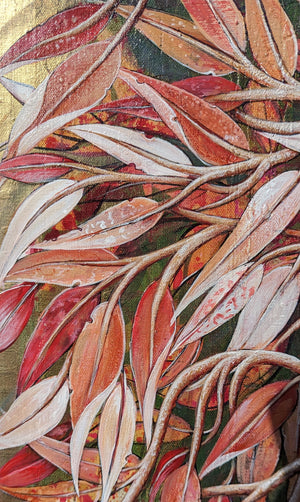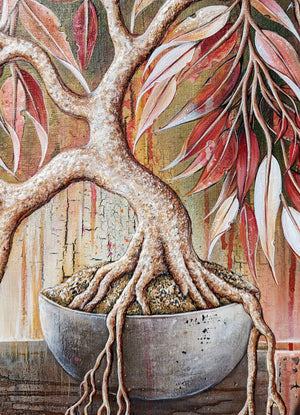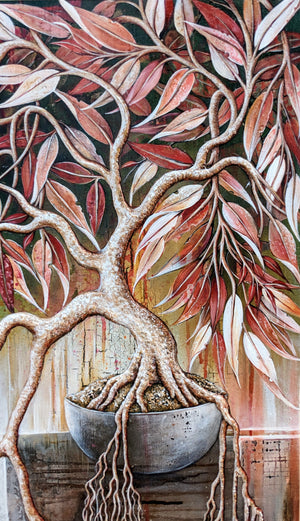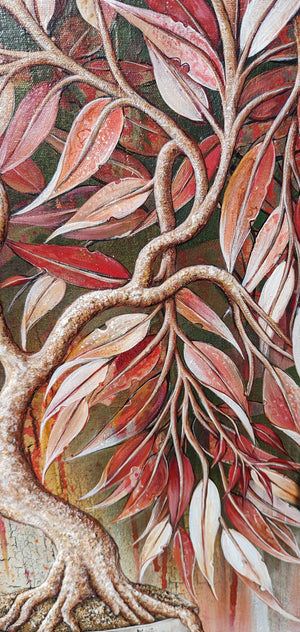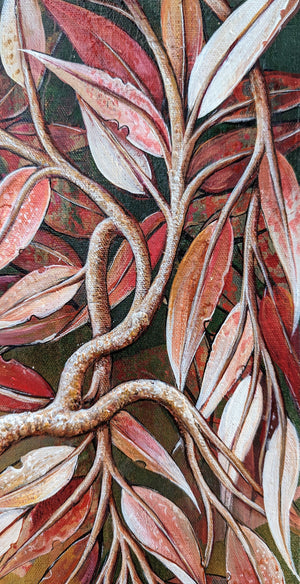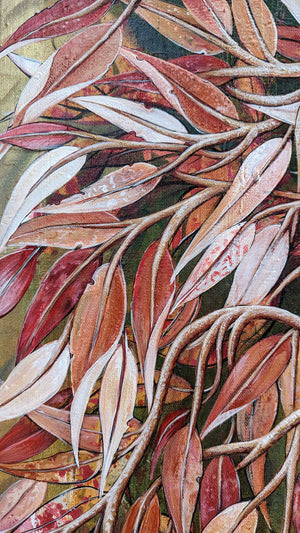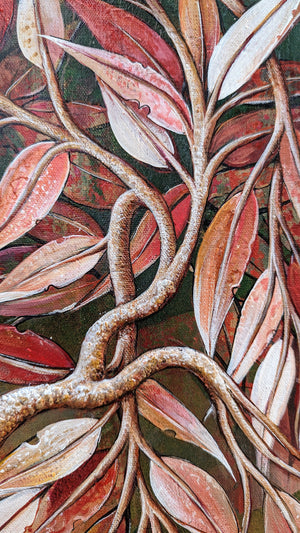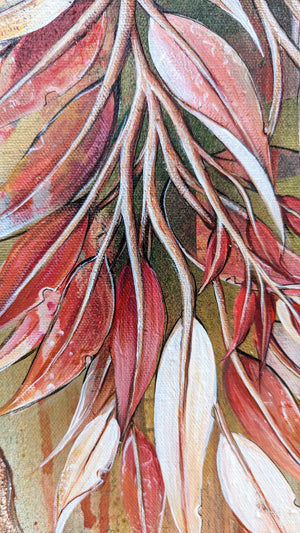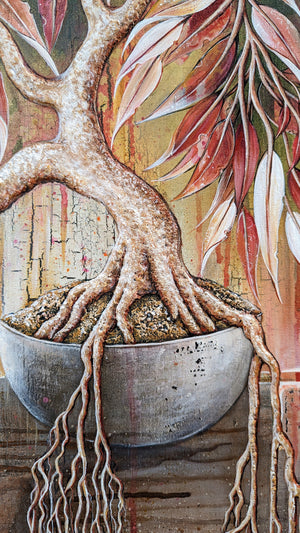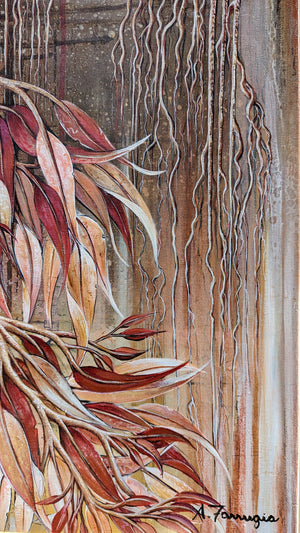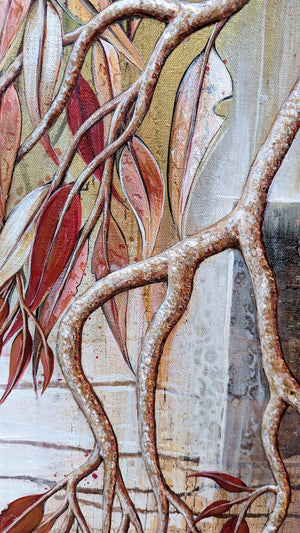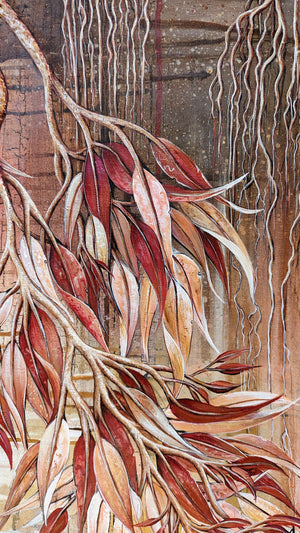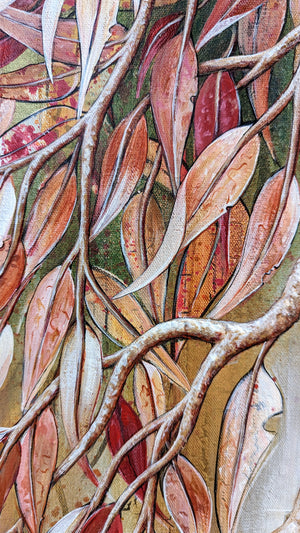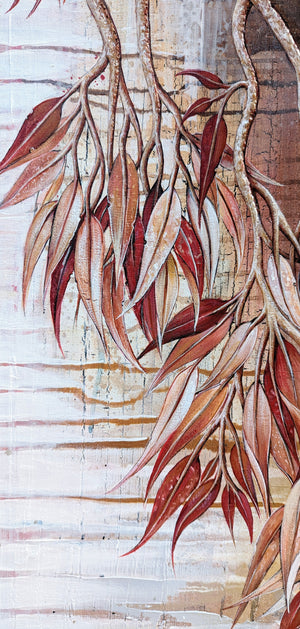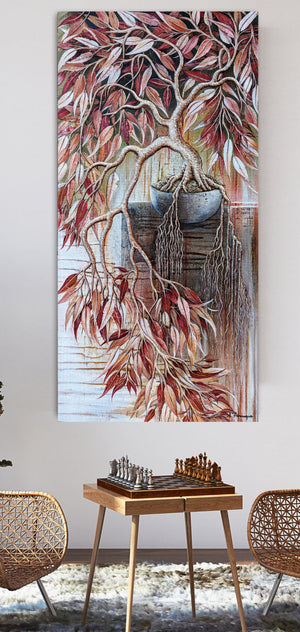 The Cherished Bonsai
The Cherished Bonsai"
The bonsai tree not only shows beauty and strength, but also represents peace, balance and harmony. A gift from those who represent loyalty, love, and respect.
Painting this piece, was all from my heart and soul, committing 2 months towards letting her evolve and come to life, which is evident when you view every mm across the canvas. I start by sculpting the tree, by adding layers and layers to form relief 3D off the canvas. I then carve in detail of grains, notches and form bark like texture. I move to the background of beautiful subtle features in whites, cream, golds, grey and dark olive. I change from larger brushes to the very fine detail 1-3mm tip in size painting leaf by leaf, over 150 leaves of beautiful patterns and colours. Finally I add more layers and colour to the sculptured tree's curvey strong body and dancing limbs connected to all her characters shown in her leaves. I move down to her lifesource of roots beautifully drifting over the bowl's edge, downward feeding in from its environment. This painting is not just a Bonsai but a representation of a wonderful woman who shows strength and beauty.
Measuring at 118 cm X 57cm, hand painted on canvas that continues around its 3cm deep frame. Making it ready to hang as it is.
Colours of deep earthen rustic reds and browns, burnt orange to sienna hues. Peachy soft tones that also blend into buff faint pinks, tan and bold whites. Hints of grey and blackened olive. Did I mention Gold, gorgeous flecks of gold throughout as you would see when nature give you a glimmer of surprise.
Price includes delivery within Australia. Overseas delivery available.