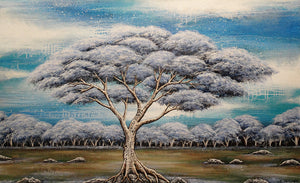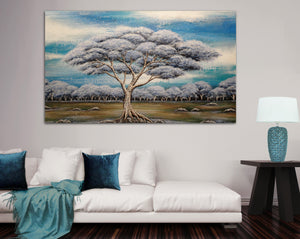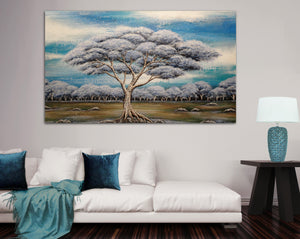 She Will Forever Glow – Jacaranda Tree Sold
A very tranquil and engaging painting featuring textured Jacaranda tree that is raised off the canvas.  Carved with beautiful detail. A range of purple, blue, green, white and beige tones.
150cm wide x 90cm high x

3cm thick stretched canvas.  Painting continues around the edge for that frameless look ready to hang. 

Hand made with quality artist acrylic  paints on canvas.
FREE DELIVERY Australia wide.
Free returns with our Satisfaction Guarantee 7 day return policy.
 Commission enquiries to i4artamelia@outlook.com