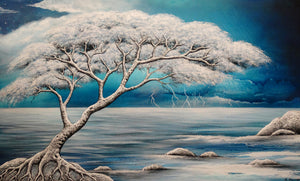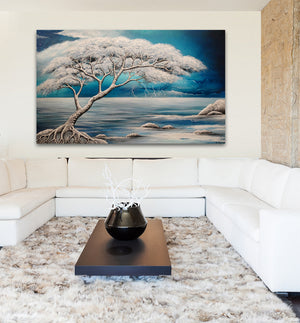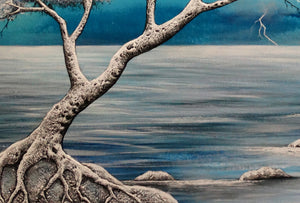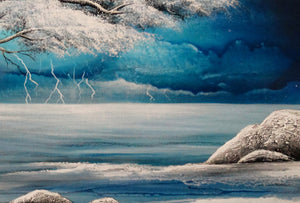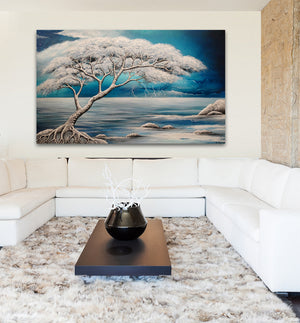 'Passing Storm Tree" SOLD
Please enquire about  a commission for a size to suit your needs i4artamelia@outlook.com or add to cart to order.
FREE insured delivery Australia wide. SATISFACTION GUARANTEE with our 7 day return policy.  ( I am confident you will love it). Lay-buy Welcome.
Original Painting made by Amelia Farrugia Artist from my Passing Storm Series.
Premium quality artist paints, on canvas, 3cm thick where the painting continues over edge for that frameless look.
Vibrant depth and colour of blues, black, grey, beige, cream and white.  Featuring textured tree and rocks that is raised from the surface. See close up images below.