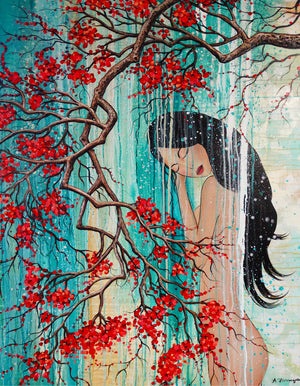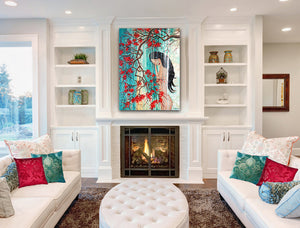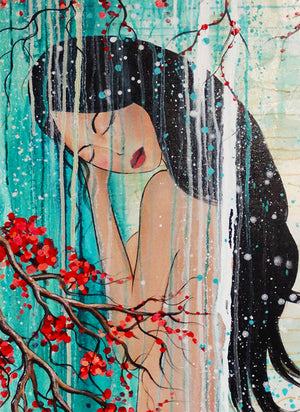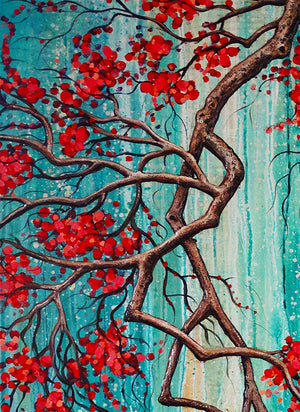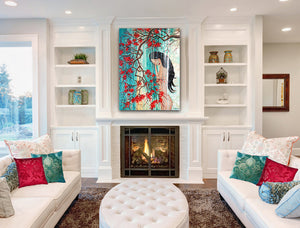 Cascading beauty - Sold commissions welcome.
 Please enquire about  a commission order i4artamelia@outlook.com 
Prints available in the Prints gallery.
FREE insured delivery Australia wide. SATISFACTION GUARANTEE with our 7 day return policy.  ( I am confident you will love it). Lay-buy Welcome.
Original Painting made by Amelia Farrugia Artist from my Cascading Beauty Series
Premium quality artist paints, on canvas, 3cm thick where the painting continues over edge for that frameless look.
Vibrant depth and colour of reds, turquoise, beige, tan, cream, hint of black brown and grey and white.  Featuring a beautiful lady bathing under a waterfall surrounded by Cherry Blossoms. Textured tree giving it that real depth and look as though she is behind the beautiful blossom.