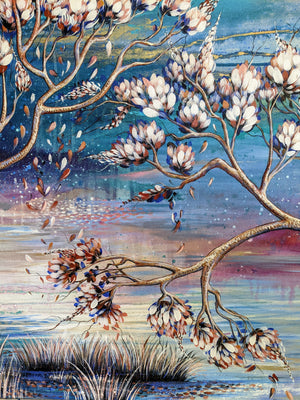 Tranquility Amongst The Blossoms Print #2
Print quality is of archival fine art pigmented inks on museum grade fine art cotton card. Price includes postage.
 Vibrant depth and colours of green, rustic browns, beige, grey, black and white.  Loads of detail but still so simple and elegant.   Neutral but vibrant tones that will give any home that perfect ambience.