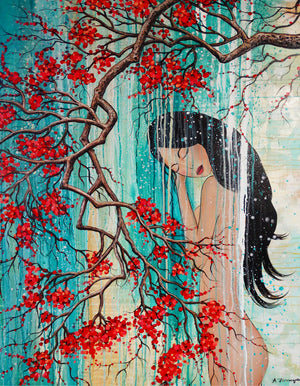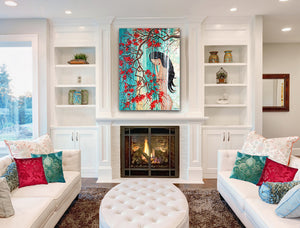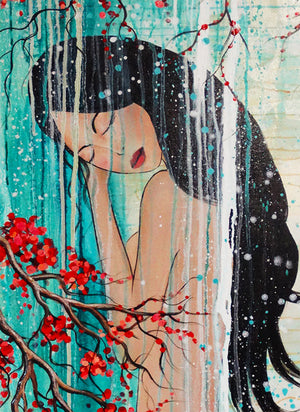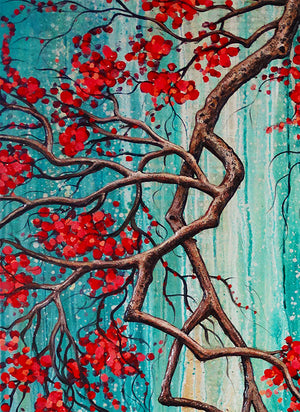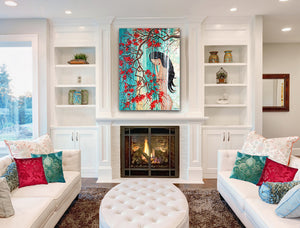 Cascading Beauty
Print quality is of archival fine art pigmented inks on museum grade fine art cotton card.
Original Painting made by Amelia Farrugia Artist from my Cascading Beauty Series.
Vibrant depth and colour of reds, turquoise, beige, tan, cream, hint of black brown and grey and white.  Featuring a beautiful lady bathing under a waterfall surrounded by Cherry Blossoms. Textured tree giving it that real depth and look as though she is behind the beautiful blossom.