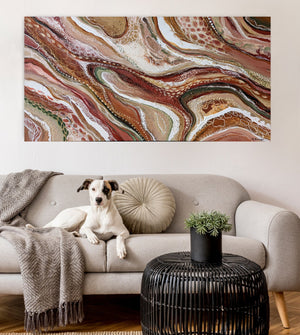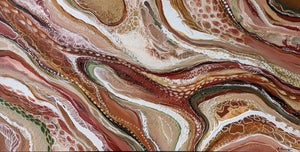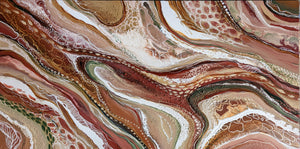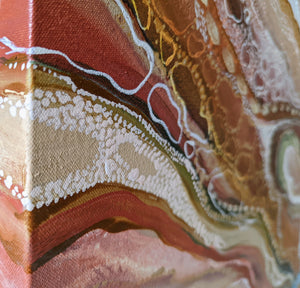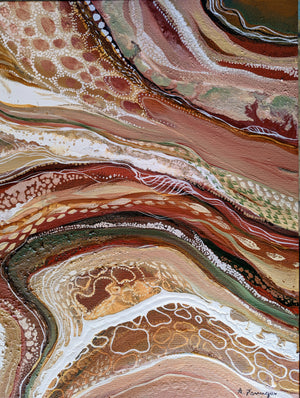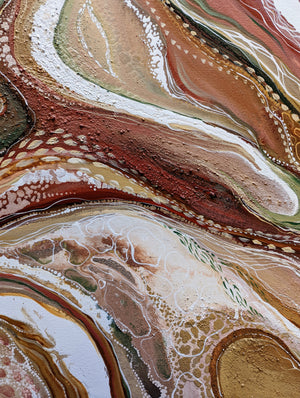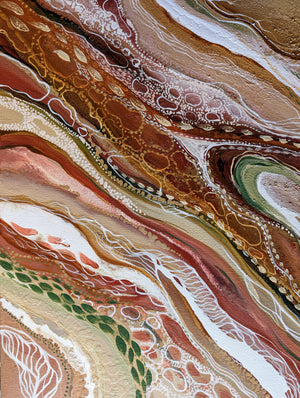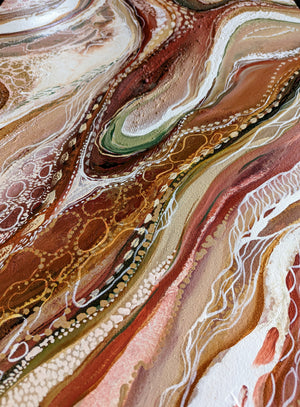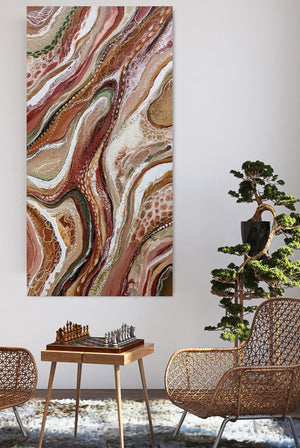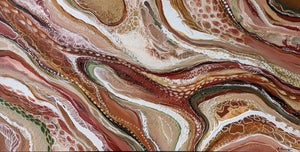 SOLD Rustic Gum Entwined 120 x 60 cm
Rustic Gum Entwined is a beautiful abstract inspired by natural tones and patterns of the earth, eucalyptus, sand, clay, rustic burnt red's, beige, warm pinks, whited and rustic browns. This painting features allot of detail that will have you intrigued every time you look at. 
It features slight texture, with beautiful linear and pointillism details. Delicately hand painted by Amelia. 
120 X 60 cm X 3 cm deep. Ready to hang.