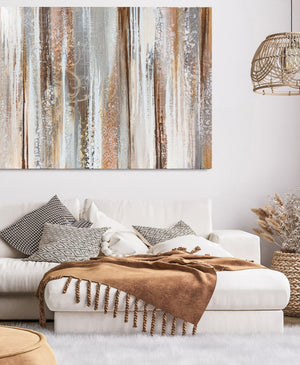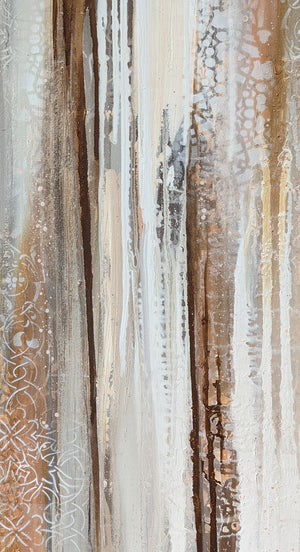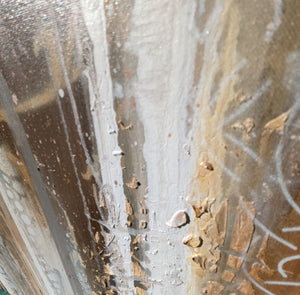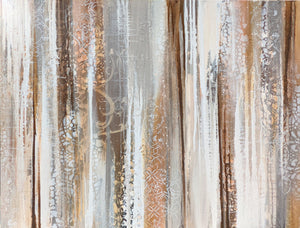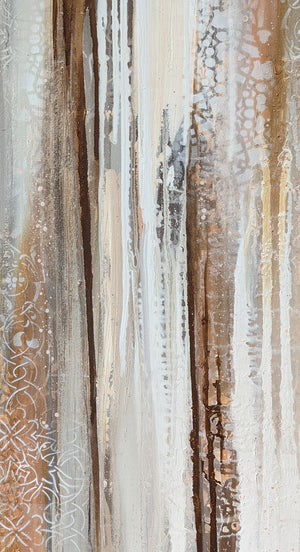 - Neutral Vintage Deco Art
A decorative painting to add beauty to your home. 
Made to order.
120x 90 cm $660, please select other sizes available  Custom made sizes available to suit your needs.
Fine hand painted by Amelia. Details inspired by naturel tones and hints of vintage damask notes.  A rustic decaying look that gives an earthy look.  Add it to any style that be modern, country chic, elegant or even a boho style it will transform and compliment any home who desire neutral earth tones. 
Available in a range of sizes, hand painted on stretched canvas.  Making it ready to hang as it is.  
Colours are light, fresh and also warm of earthen rustic tones, browns, beige, white, grey, whites plus peachy tans.  Subtle textured detail where you can see details raised from the canvas. 
Price includes delivery within Australia. Overseas delivery available.