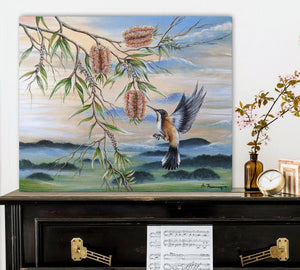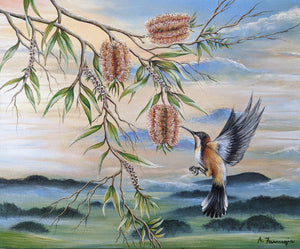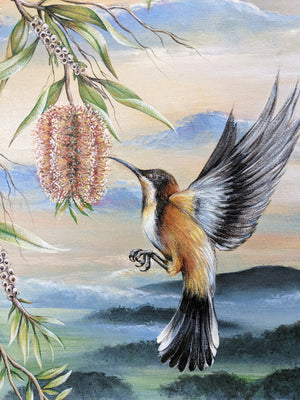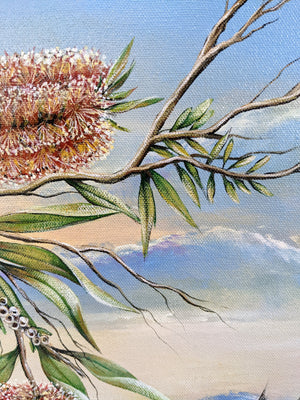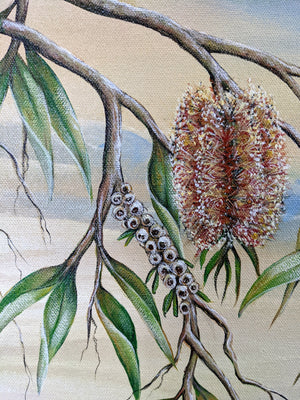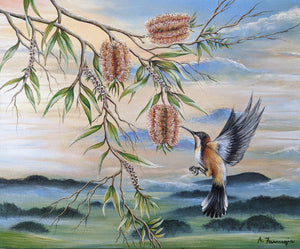 Nectar Of Life Is Nature 51 x 61 cm SOLD
"Nectar Of Life Is Nature" featuring the Eastern Spinebill enjoying nectar from a beautiful Callistemon flower. The sunset background is inspired by my very own view in the Northern NSW Hinterland.  
I love the way these little guys hover like a humming bird. Something I am gifted to see from my art studio.
This detailed fine art painting measures at 61cm high by 51cm wide. Painted on stretched canvas 3cm deep, finished professionally ready to hang. 
If you have any further enquiries please don't hesitate to contact me on 0437770508. 
My prices include delivery Australia wide. 
Available in print on Museum Fine Art Cotton Card.Simply hit the arrow next to original. There you will get the options to choose.