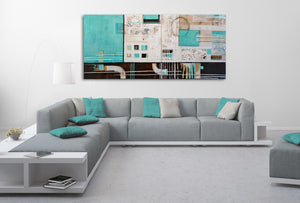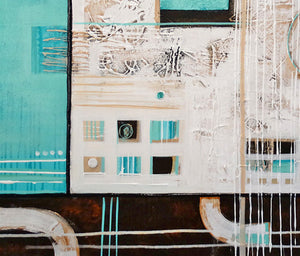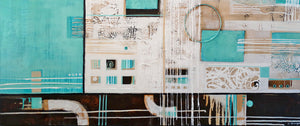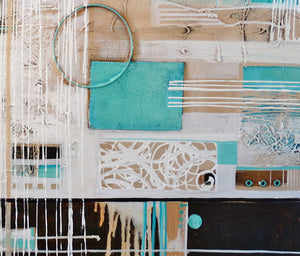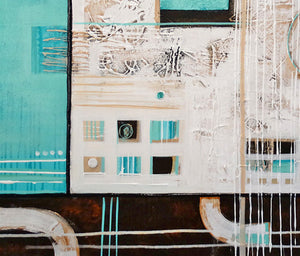 ''Geometric Aqua Blue"
Original Painting made by Amelia Farrugia Artist from my Geometric Aqua Blue Series.
Premium quality artist paints mixed with wire and textiles on canvas 3cm thick where the painting continues over edge for that frameless look.
Vibrant depth and colours of blues, aqua, turquoise, browns, beige, grey, black and white.  Featuring textures that are raised from the surface.  A very modern contemporary artwork.  See close up images below.