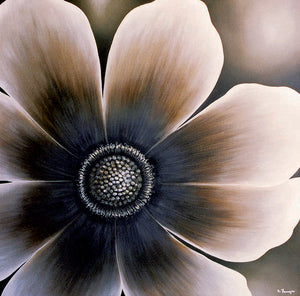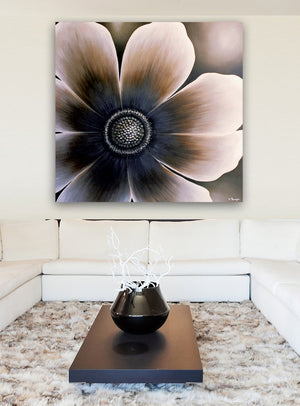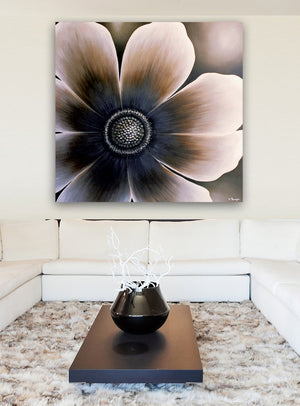 "Poppy Delight" SOLD Commission orders welcome.
Original Painting made by Amelia Farrugia Artist from my Poppy Delight Series. Please enquire about  a commission order i4artamelia@outlook.com 
FREE insured delivery Australia wide. SATISFACTION GUARANTEE with our 7 day return policy.  ( I am confident you will love it). Lay-buy Welcome.
Premium quality artist acrylics on canvas 3cm thick where the painting continues over edge for that frameless look.
Vibrant depth and colours of rustic browns, tan, beige, grey black and white.  These colours combined making beautiful tones. Featuring the super real larger than life Poppy Flower study.
If you love this series but have an idea to suit you, size and colours please email the details and ask for a quote at i4artamelia@outlook.com or contact us here.