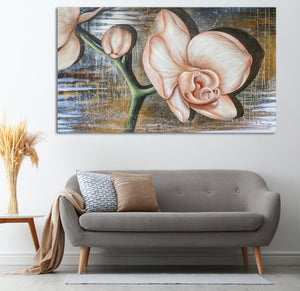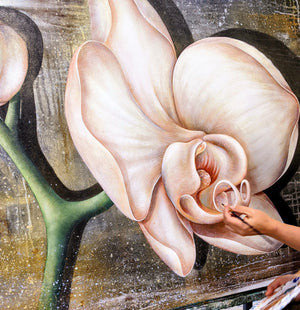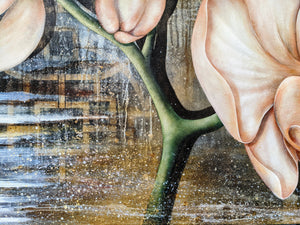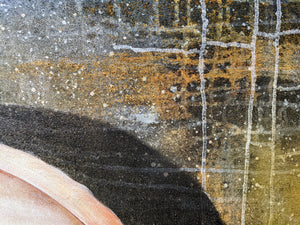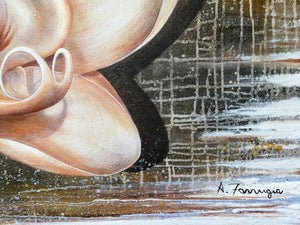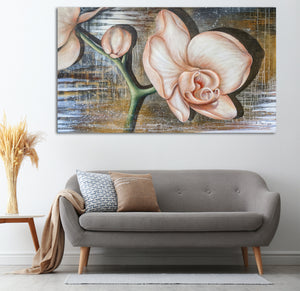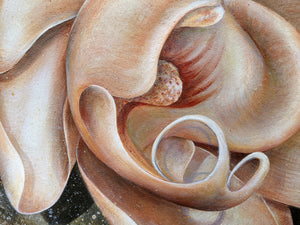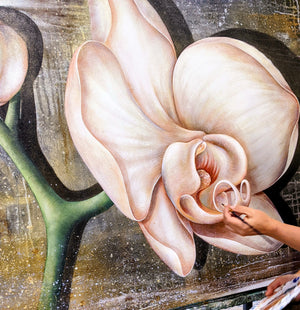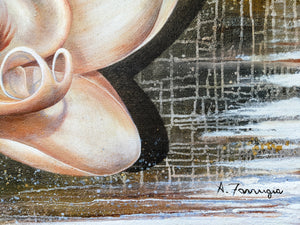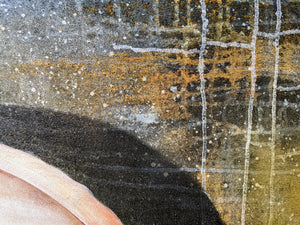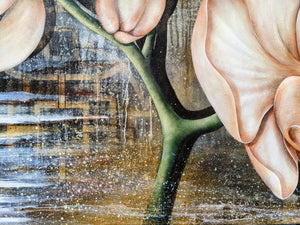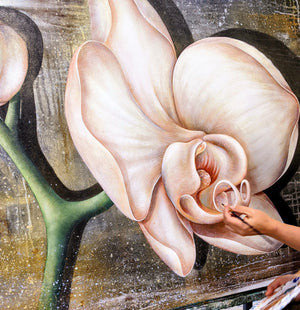 SOLD Beauty and Strength, Together they Bloom.
This painting represents strength and softness combined.
Super real larger than life Orchid study.   I painted the Orchid with a realistic approach as seen in the details of the complexed subject, with the softness in tones representing delicate beauty and elegance. Contrasted with a striking strong rustic background featuring allot of movement and textures.   Combining both strong and beautiful elements in this painting,   I have brought them together with my softened dreamy mystic finishing touch. 
FREE insured delivery Australia wide. SATISFACTION GUARANTEE with our 7 day return policy.  ( I am confident you will love it). Lay-buy Welcome.
Premium quality artist acrylics on canvas 3cm thick where the painting continues over edge for that frameless look. Ready to hang. 
Vibrant depth and rich tones of colour including gold,white, coal greys, deep rustic burnt auburn reds and sienna hues. Beautiful soft blush peach tones with the most minimal peri lilac tones in shadowing that almost passes as a reflective misty grey tone. 

These colours combined make for a beautiful atmosphere, that be elegant, rustic or with vintage antiques, this painting is timeless.