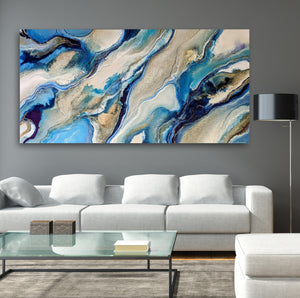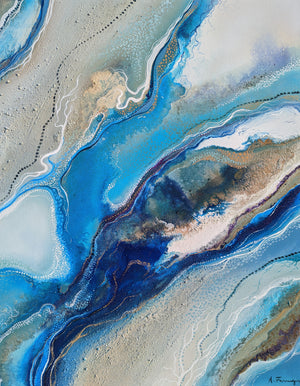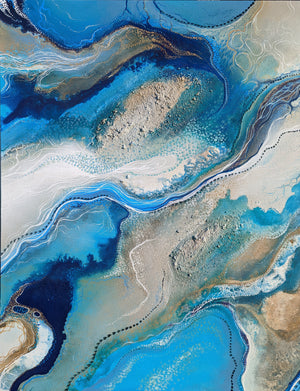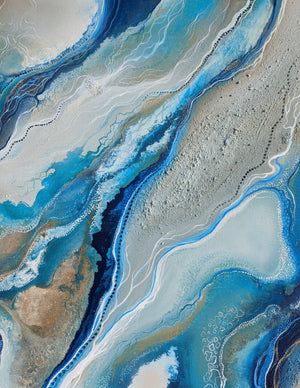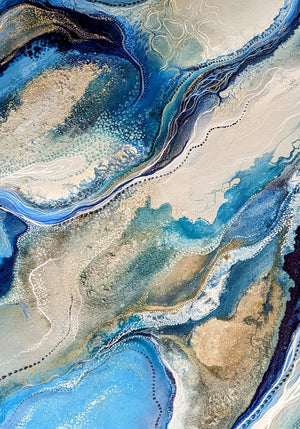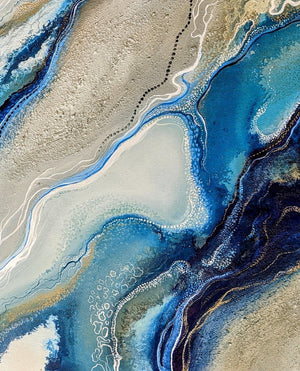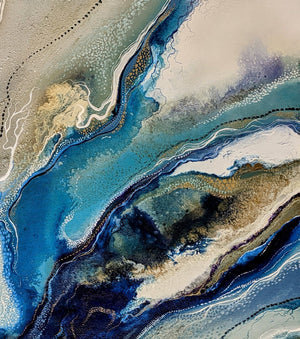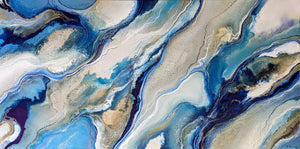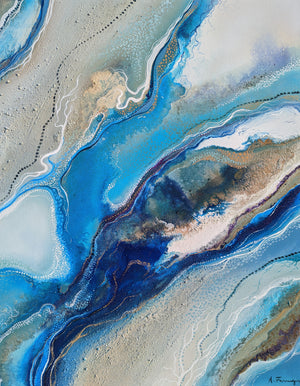 SOLD When Oceans meet Rivers - 180 x 90cm
 FREE insured delivery Australia wide. SATISFACTION GUARANTEE with our 7 day return policy. ( I am confident you will love it). Lay-buy Welcome.
This gorgeous series from Amelia's Millennium Flow Range, is made of beautiful colours and patterns involving many hours of fine hand painted detail. I tend to drift away feeling peaceful when I make these paintings, and this certainly will reflect in your home or work space. I combine movement of acrylic paint, inks with pointillism and linear techniques.  
Made of premium quality acrylic, and inks. All vibrant ocean and coral reef tones creating a rich sophisticated modern style. Colours are many blues, hints of emerald, aqua, linen, sand, tan, black , grey, whites and creams.
Multiple UV resistant clear finish coats applied to last your lifetime. Painting continues around 3cm edge, no frame needed and ready to hang.
Commission orders available to any size requirement.