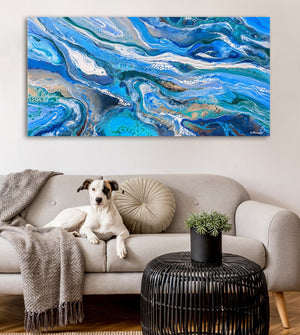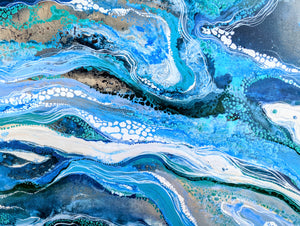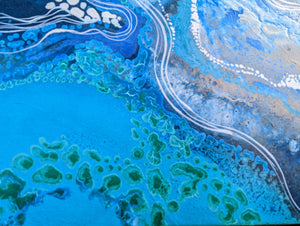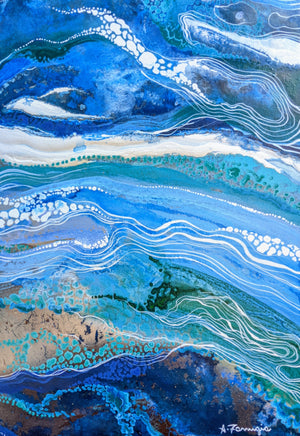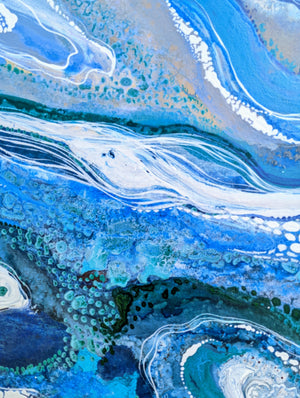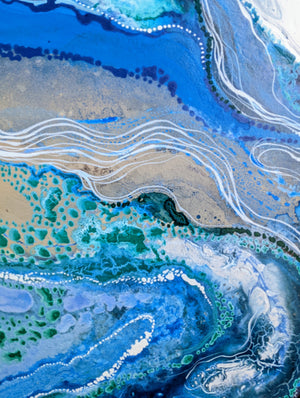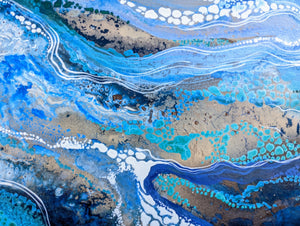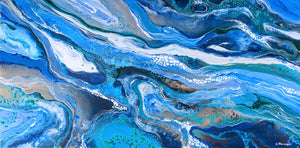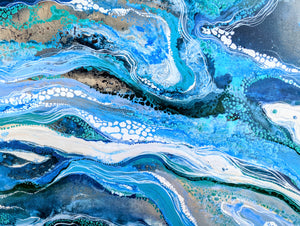 SOLD. Pacific Flow 121 x 60 cm
One of my creations from the Ocean Movement Series.
This painting is inspired by the colours of life under the sea. The patterns from a coral reef and the oceans current flow.
I created this painting with acrylic and ink on a stretched canvas. It features a combination of  skill in Pointillism and Linear Art while including colour and texture adding depth and tone.
This beautiful painting continued around edge for that frame less look. Ready to hang. 121cm X 60 cm.
Price includes safe delivery Australia wide.